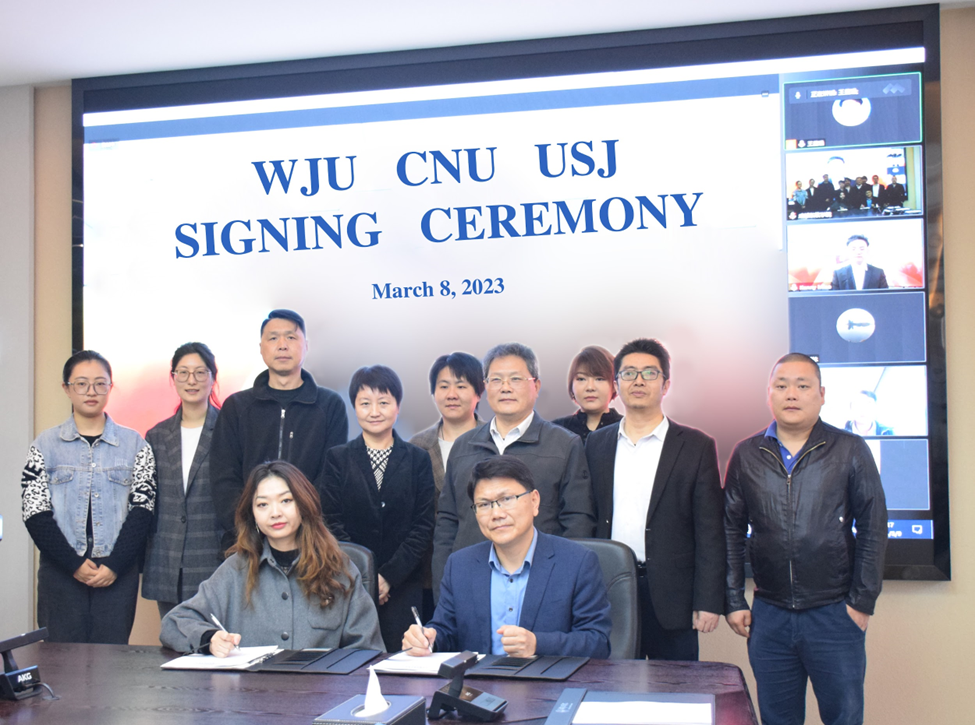 March 8, 2023 usj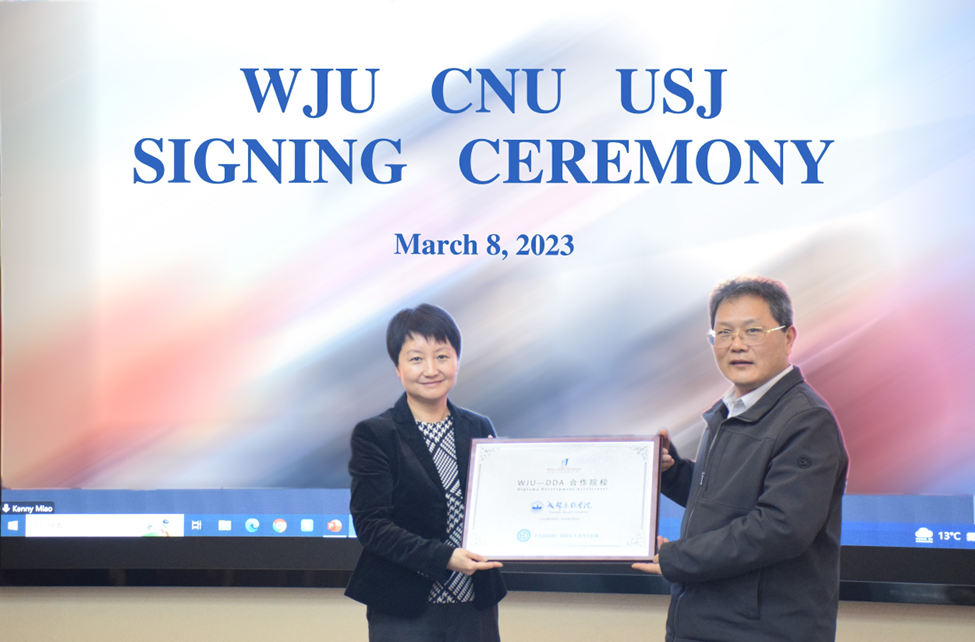 At 5:00 PM (PDT) on March 8, 2023, The Signing Ceremony of University of San Jose, William Jessup University, & Chengdu Neusoft University were successfully held hybridly through VooV and on site Chengdu Neusoft University at local time 9:00 AM (Beijing Time). Dr. Claude Wang, Founder and President of USJ; Mr. Josh Nantz, Director of University Relations of WJU; Dr. Tony Hu, WJU Special Advisor to the Provost; Ms. Xuhui Chen, Chengdu Neusoft University President attended the meeting.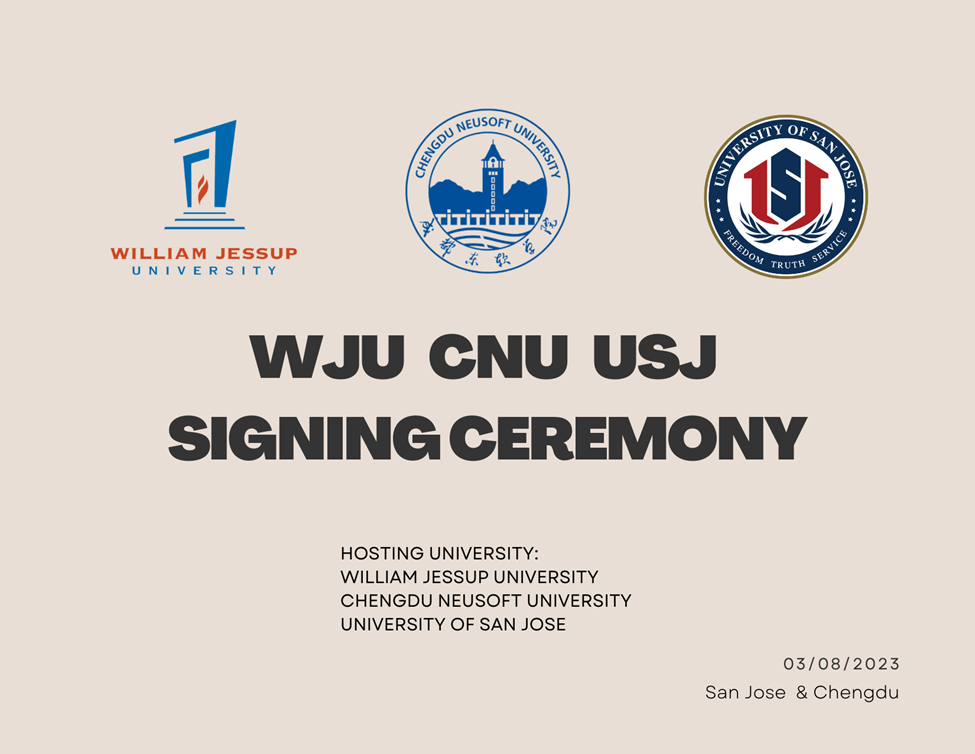 Dr. Claude Wang, founder, and president of USJ, stated the aim of founding USJ is to provide a platform for Chinese students to get study abroad opportunities. USJ is a non-profit private University founded in 2015 and licensed by BPPE, which provides excellent educational graduate level MBA, MSCS Programs. By cooperating with Patten University to establish the learning center, we believe that we can provide better services for more than 100,000 students from our partner schools in China.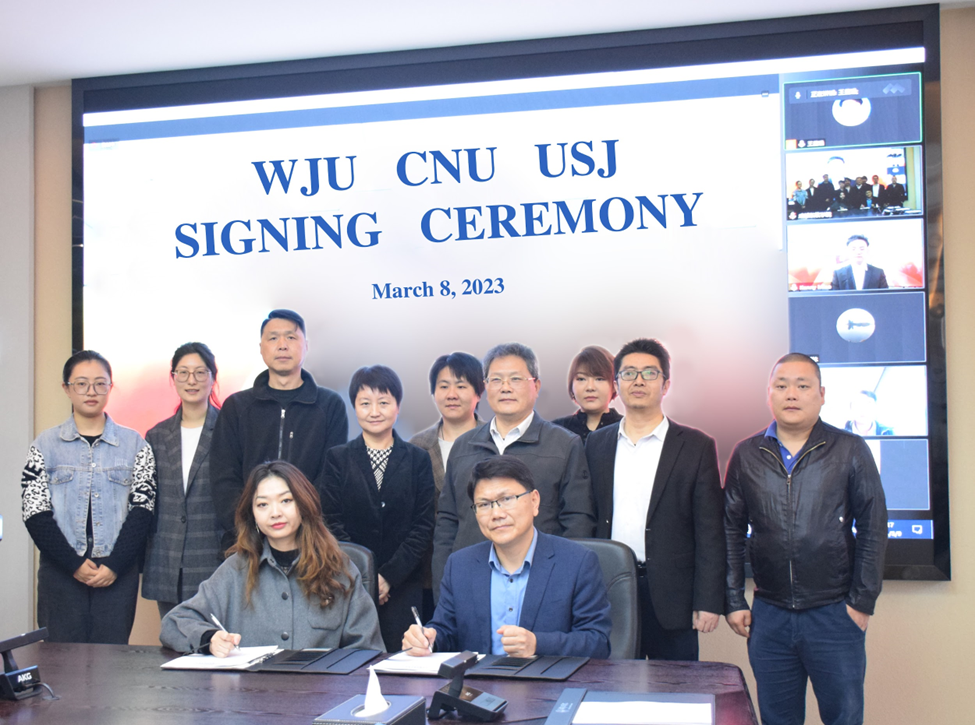 Mr. Josh Nantz, Director of University Relations and representative of WJU, stated that as a nationally ranked Christian university, William Jessup University seeks to develop the whole person by developing skills in communication, quantitative reasoning, and critical thinking and by exposing students to a broad cross-section of knowledge in science, social science, and the humanities. WJU Jessup has more than 70 programs on campus and online. It maintains high academic standards while guiding students towards fulfilling careers and authentic relationships with Christ.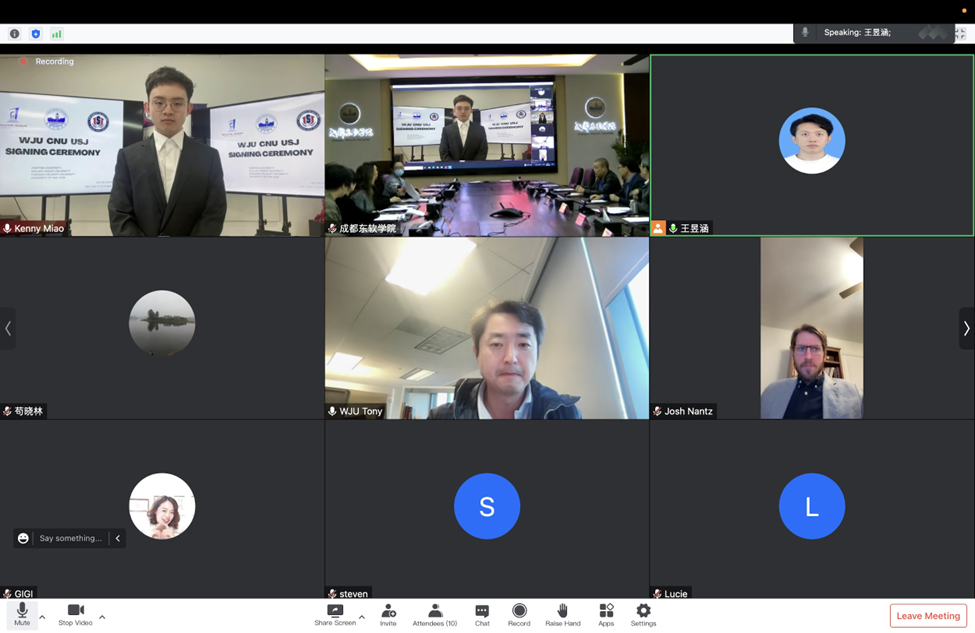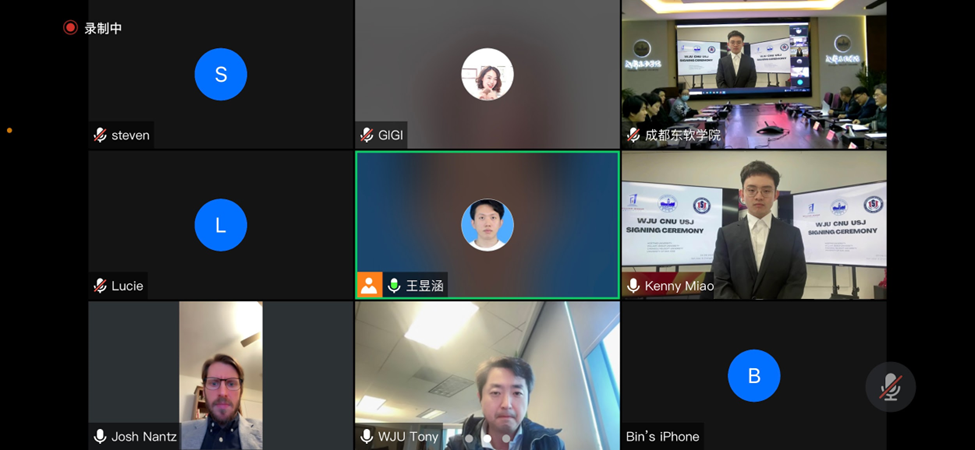 Ms. Xuhui Chen, the Vice President of Chengdu Neusoft University, stated that Chengdu Neusoft University is an ordinary private university located in Dujiangyan, Chengdu City, Sichuan Province, focusing on IT education. CNU Chengdu Neusoft University is The first independent private undergraduate college in history. It covers an area of ​​half a million square meters. 7 specialist IT and pan-IT majors. As of January 2020, there are 11,095 full-time students, 10,227 undergraduates, 78 international students, and 481 full-time teachers.
The signing ceremony was successfully held and marks the start of another exciting cooperation among the three universities. We believe that international understanding and educational opportunities would be enhanced by our cooperation and hope to see each other becoming better in the future.